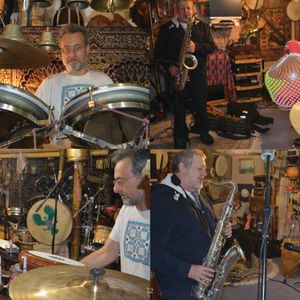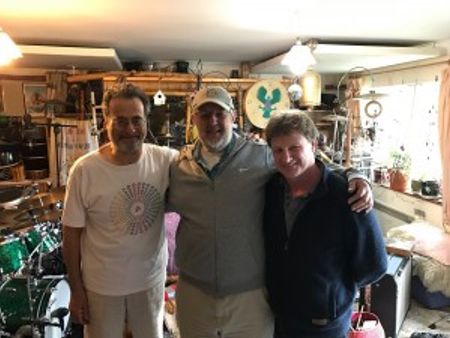 Higher / Deeper is our first offering hot off the press!
An improvised collaboration between Paul Dunmall Saxes, Flutes, Bagpipes; Phil Gibbs Guitar, prepared Guitar and Dave Balen on Percussion, Tablas and Drum KIt.
An intense musical blend of spontaneous atmospheres and feelings recorded in a flow without overdubs.
Here is the review by Bruce Gallanter owner of the of the New York Downtown Music Gallery a long time champion of all types of music without boundaries ...

"PAUL DUNMALL / PHILIP GIBBS / DAVE BALEN - Higher / Deeper (Winged Heart Records; UK) Featuring Paul Dunmall on soprano & tenor saxes, flutes & bagpipes; Philip Gibbs on guitar, prepared & unprepared and Dave Balen on percussion, tablas, dhol & drums. British sax colossus, Paul Dunmall, has long championed lower profile musicians with whom to collaborate with. I wasn't very familiar with percussionist Dave Balen before he contacted me to offer this disc.
It turns out that UK percussionist, Dave Balen, has been worked or played with a diverse array of band & musicians for some fifty years: starting with underground rock bands like Quintessence & Shakey Vick and then working with Dave Swarbrick (from Fairport Convention), Davey Graham, Mick Taylor, John Etheridge and Norma Winstone. This disc was recorded in Mr. Balen's Winged Heart Studios in November of 2016 and April of 2017. The other member of this great trio is guitarist Philip Gibbs, who has been Mr. Dunmall's most consistent collaborator for more than a decade. 

 The title track is first and it has a sublime, spiritual sound with exquisite soprano sax at the center surrounded by the reverberations of gongs and/or cymbals. Mr. Balen's organic sounding percussion provides a ongoing cushion, balancing spaciousness with rhythmic support. Mr. Dunmall takes his time and plays a series of inspired solos on soprano sax. Mr. Gibbs also takes his time to enter play, playing quiet fragments at first and then inserting quick flashes at a restrained volume. Mr. Balen varies his groove from piece to piece, moving to an somewhat funky rhythm when Dunmall switches to tenor sax. What I dig most about this disc is that whenever, Dunmall switches to another instrument, the entire vibe and interaction changes appropriately. Mr. Dunmall's soprano playing is a marvel here, although even when he switches to flute, tenor or bagpipes (wow, a truly cosmic section there!), he is a master soloist, consistently inspired, always moving things to a higher level communion. This label has no other US distribution as far as we can tell, we are the only distributor. It is limited and we have only 15 copies. - Bruce Lee Gallanter, DMG"
and here is latest review from March 2020 edition of Jazzwise Magazine!
 

Here are a few extracts from the album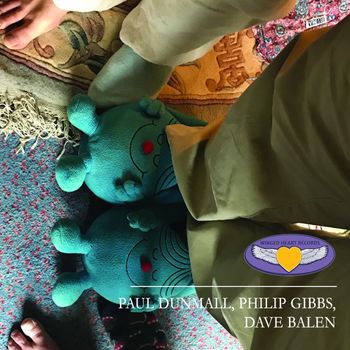 Here are some extracts from the two sessions- showing the variety of moods textures and instrumentation!  If you want to buy the full CD with 8 page coloured booklet please go to the shop or write to us using form below.  Downloads are of course available.