Musician, Sound Healer, educator
Tx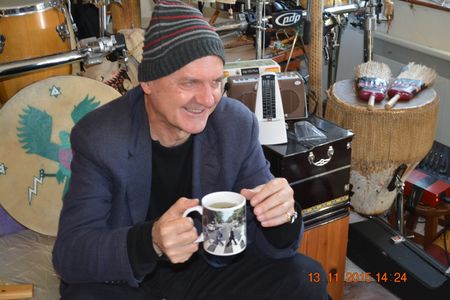 I first played with Tim in 1994.  A few years back he stayed for a few days before presenting at the annual Sound Healing Conference and we spent time with Cherub and Julia Palmer-Price  on cello doing some healing sounds and improvisations with flute, voice and percussion.  We hope to present those sessions to you from Winged Heart in the not too distant future.  Meanwhile here is some bio about Tim- do check him , his recordings and his website out.
Award winning composer, flautist, vocalist, performer and public speaker, Tim Wheater has for many years presented his acclaimed inspirational music all over the world. With over a million miles travelled Tim has lectured and performed in theatres, festivals and stadiums in major cities, as well as holistic centres such as Esalen, Open Centre, The Omega Institute, The Whole Life, New Life and Mind Body Spirit festivals.
Tim began his musical training at the Guildhall School of Music in London, later winning a scholarship to study in Paris under Marcel Moyse, Jean-Pierre Rampal and Roger Bourdin.
A stint at New York's Eastman School of Music under the auspices of James Galway followed before Tim toured with the dance-pop outfit Bronski Beat; he later spent three years with Eurythmics, subsequently working with Ugly Kid Joe. Additionally performing with everyone from the London Symphony Orchestra to jazz figures like Sonny Stitt and Al DiMiola, Tim recorded his solo ambient debut A Calmer Panorama in 1988; subsequent efforts include 1991's Mistral: The Wind of Change, 1994's Fish Night Moon and in 1997 This Earth. He additionally recorded a series of albums in collaboration with composer Michael Hoppé, among them The Yearning, The Dreamer and Wind Songs. From the late 1990's he began a series of albums with composer/producer David Lord, among them Incantation, Soul Storm, Invisible Journeys, In Unity, The Bliss Codes, A Little Blue Music and the award winning Heartland.
Recently Tim has been working with sound healer and performer CHERUB, and has written, with composer David Lord, music scores for a new Timothy Spall film "Stanley a Man of Variety "and "The Tell Tale Heart" starring Steven Berkoff.
http://timwheater.com/albums.html
http://timwheater.com/music.html